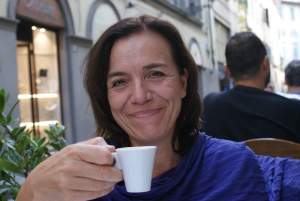 At the age of little more than twenty, my musical studies took me abroad, where I never imagined that I would subsequently remain for more than fifteen years.
I lived in Germany, Wales and Spain, studying, working, but, above all, acquiring a breadth of experience that was later to prove such a useful asset in my work as a tourist guide.
I graduated in languages, specialized in the teaching of Italian as a foreign language and dedicated ten years to teaching while residing in Berlin. I then moved to Spain where I first worked in Barcellona in a production agency for musical events and later in Andalusia as assistant manager of a prestigious hotel.
When I returned to Italy, I reestablished a strong link with my country through the study of its history of art and its regions. I also discovered the richness of its wine and food tradition, attending courses on wine-tasting.
My profession as tourist guide in Florence developed as a natural consequence in the course of my career, using my skills as communicator and my enthusiasm to understand and appreciate art.
Mobile +393396853175

P.Iva/Vat 0594099048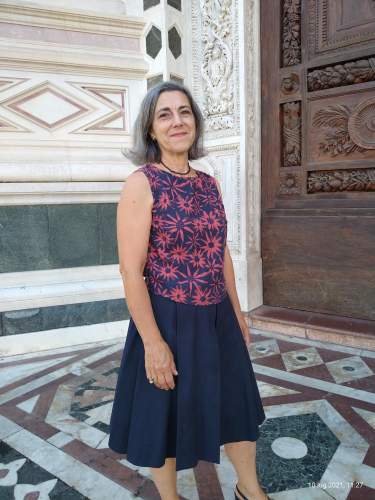 I have been working as a tour guide in Florence since 1998, and yes for more than 20 years! I must admit that writing it gave me a somewhat peculiar feeling. However, it's a good one for sure as I know that during these years I haven't lost the passion for my job and I have acquired a unique baggage of experience.
Being a fluent English and Russian speaker I have helped visitors from all over the world discover Florence. This has enriched me greatly and deeply. Through the years I have understood that knowing the city, its history and its cultural heritage is not all that there is to my job. Don't get me wrong, I consider knowledge essential and I have never stopped studying and learning more about my city. However, I know for sure that a guided tour is not an art history class or a university lecture. I am not a professor, but rather a guide. If you decide to follow me you will see that I offer neither lectures nor tours, but rather guided visits. What is the difference? I will not just have you follow a route from point A to point C while making a list of dates and names.
Together we will dive deep into history in search of the essence of Florentine architecture and arts. Together we will discover why so much beauty has been created and how it changed forever the world around it.
Mobile +39 348 8700043

P.Iva/Vat 01040940528 OUR TOURS