Celebrate the Florentine New Year
From the seventh century the Catholic Church officially celebrates the Annunciation (and the Incarnation of Christ) on March 25th, exactly nine months before Christmas.
In Florence up until 1750 this date corresponded with the beginning of the new year in all the lands subject to the dominion of the city, even when in many areas of Italy the Gregorian calendar had been adopted (from 1582) which establishes January 1 as the official date of the New Year.
The Annunciation was therefore for Florentines a partly civil, religious and "spring" celebration as remembered in many proverbs and traditions.
To celebrate the New Year Florentines made a pilgrimage to the Basilica of the Annunciation, on the beautiful piazza of the same name.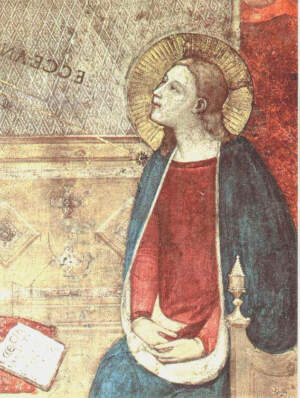 The church displays a highly revered fresco that according to tradition was painted by an angel.
The artist in charge was in despair and did not feel able to paint the Madonna's expression of rapture and after days of work he fell asleep and found the fresco miraculously finished when he woke up.
The theme of the Annunciation has also been very popular in Florentine painting: from Botticelli to Leonardo all the great artists have offered an interpretation of the subject and the fresco of the Annunziata was widely copied by travelers and painters.
Although the house of the Hapsburg-Lorraine made compliance with the new calendar obligatory in 1750, Florentines still celebrate March 25th with a parade and with the traditional brigidini, large crisp sweets that are flavored with anisette, that are sold at every stand in the square (and at most street festivals in Tuscany throughout the year).