The Quintessential Florence tour
If you have limited time because you come to Florence on a single day trip, a shore excursion or a tight time schedule, we offer a variety of customisable solutions that will allow you to experience centuries of history and culture in a few hours.
Walking tour with Accademia Gallery – 4 hours approx
Upon your arrival in Florence, whether by train, bus or private driver, we will meet you and guide you to the main sights:
We will visit the religious center with the Duomo of Santa Maria del Fiore and the Baptistery
We will discuss the Medici and the Florentine Republic on the Signoria Square and we will marvel at the sculptures that adorn it, including masterpieces as Cellini's Perseus and Giambologna's Abduction of a Sabine Woman
From the courtyard of the Uffizi we will walk to the celebrated Ponte Vecchio (Old bridge) and we will rub the nose of the Porcellino (wild-boar) at the little covered market nearby
We will end up visiting the Academy Gallery, home to Michalangelo's David. An in-person meeting with Florence's most celebrated masterpiece is the perfect occasion to gain insight into the talent, techniques, ideals, and misadventures that made its creation possible
This is a classic walking tour with a twist
Walking tour with Accademia and Uffizi Gallery – 6 hours approx
If you wish to devote some more of your time in Florence to the masterpieces of the Renaissance, the addition of the Uffizi Gallery to the above mentioned tour will be extremely rewarding:
Guiding you from Giotto to Botticelli we will give you insight into where and how Western figurative art was born
Marvelling at masterpieces from Leonardo da Vinci, Michelangelo and Caravaggio, we will discover how their unique personalities changed art history forever
As your time is precious we will make sure that you:
Spare yourself museum-induced fatigue and quickly find the masterpieces with our help
Go beyond the ready-made experience of an audio guide
Avoid wasting time at the entrance
Avoid "skip-the-line" scams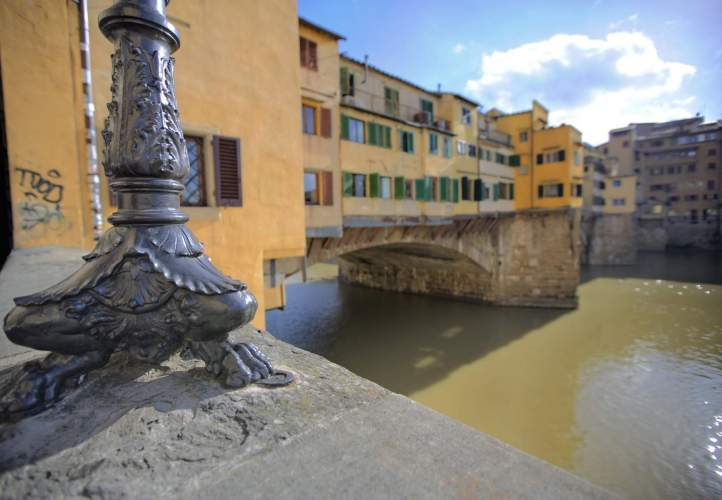 Florence has an historical center with all main sites within walking distance, and yet, despite its relatively small size, it welcomes visitors with a sheer amount of universally acclaimed art and architecture. This definitely plays at the advantage of anyone who has limited time to experience the city or simply wants to familiarise themselves with its cultural heritage in a compact format. In modern cities such as New York or L.A. it might take an hour driving just to get from one neighbourhood to another, in Florence it takes a stroll to travel through the centuries. Indeed, one often hasn't got much more to do than stepping round the corner to witness how the city transitioned from the stark mentality of the Middle Ages to the world-changing ideas of the Renaissance. Therefore, even a few hours in town are more than enough to make your visit go well beyond tick-boxing the must-sees. Our aim is optimise your time and make your walk a true journey through the revolutionary achievements that the city accomplished in the fields of arts, architecture, engineering, literature, science and banking, just to mention a few. With this in mind, the ideal conclusion of a walking tour is for sure a visit to the Academy Gallery, home to Michelangelo's David. Its perfection is the pinnacle of Florence's artistic and cultural blooming and a testimony to the ideals that made this unprecedented development possibile. Finally, if you wish to further explore the marvels of Renaissance art our visit can be complemented with a tour of the Uffizi Gallery. This collection definitely holds its place among the world's most important museums, displaying major masterworks from Botticelli, Leonardo, Michelangelo and Caravaggio and providing visitors with unique insight into the birth and development of Western figurative art.
Practical information
Availability: tours operate every day of the week except Monday
Length: 4 or 6 hours
Rates: the basic, 4-hour tour is 320€; 6-hour tour is 480€. Rates are per tour and not per person
Tickets and reservations are not included in our rates
There are no extra costs, as long as you can resist the temptation of buying an ice cream on the way :-)
The tours are suitable for those using a wheelchair or with impaired mobility